NC State student Gillian Abrams recently presented at the city of Apex's EarthFest, an annual festival held on April 22 in celebration of Earth Day. In addition to local vendors, food trucks and artisan-led crafts, the event featured an Earth Expo that allowed local students to share their Earth-conscious projects and ideas.
Abrams, an environmental sciences major, presented an infographic that she created in ES 111: Applications of Environmental Sciences. The graphic demonstrated the importance of collecting pet waste by highlighting how it can impact humans and the environment. Pet waste can cause eutrophication in local waterways by increasing nutrients, such as nitrogen and phosphorus, that can suffocate aquatic life.
Abrams presented on pet waste because she wanted to dispel misunderstandings around the topic, such as beliefs that pet waste will fertilize the ground and, thus, there is no reason to pick it up. Many of the EarthFest attendees understood the bacterial aspect of pet waste, but few knew the impact waste had on local waterways.
"When I pointed to a photo of eutrophied water and spoke about it, people became more engaged – stating their surprise of how pet waste impacts water clarity," Abrams said. "It seemed the images on my infographic really helped with viewers' comprehension of data."
Abrams added that her participation in this year's EarthFest served as "an excellent learning experience" that allowed her to speak with fellow students, vendors and others about the potential career paths available to her. "I learned from these diverse people how I can apply environmental sciences to different fields, even investing and banking. I also realized that as environmental awareness increases, so do opportunities for environmental scientists, like me, to impact diverse sectors and fields." 
Eli Typhina, a lecturer in the Department of Forestry and Environmental Resources, who teaches the ES 111 course, commended Abrams for participating in the event. "I am thrilled that Gillian took the challenge to attend the event and transition her assignment from the classroom to the community," she said.
As part of the ES 111 course, Typhina asks students to communicate about an environmental topic to a specific audience, whether it's through a presentation to city planners, a children's book for their local school, a TikTok video to new moms, or an infographic for fellow students in their dorm. This allows students to share their project, if they wish, outside of the classroom with their designated audiences and/or link it on their resume.
"A former student linked their project on their resume and it received 22 views before and after a single job interview, which further shows employers' interest in seeing student work first-hand," Typhina said.
The ES 111 course includes a series of assignments that enable students to explore environmental sciences careers, while also building their career portfolio with real-world projects. Students complete a job-specific resume; a list of professional development opportunities; a diversity, equity and inclusion statement; a research proposal; and the communications presentation. After each project, the students reflect on their learning, talents, inspirations, and network expansion in a personal journal.
"The journal enables students to explore how they, with their unique personality, skills, and relationships, can address environmental problems." Typhina said. "With the pairing of content and personal exploration, students develop their personalized way of engaging diverse stakeholders in environmental issues, researching environmental challenges, and developing a rewarding career."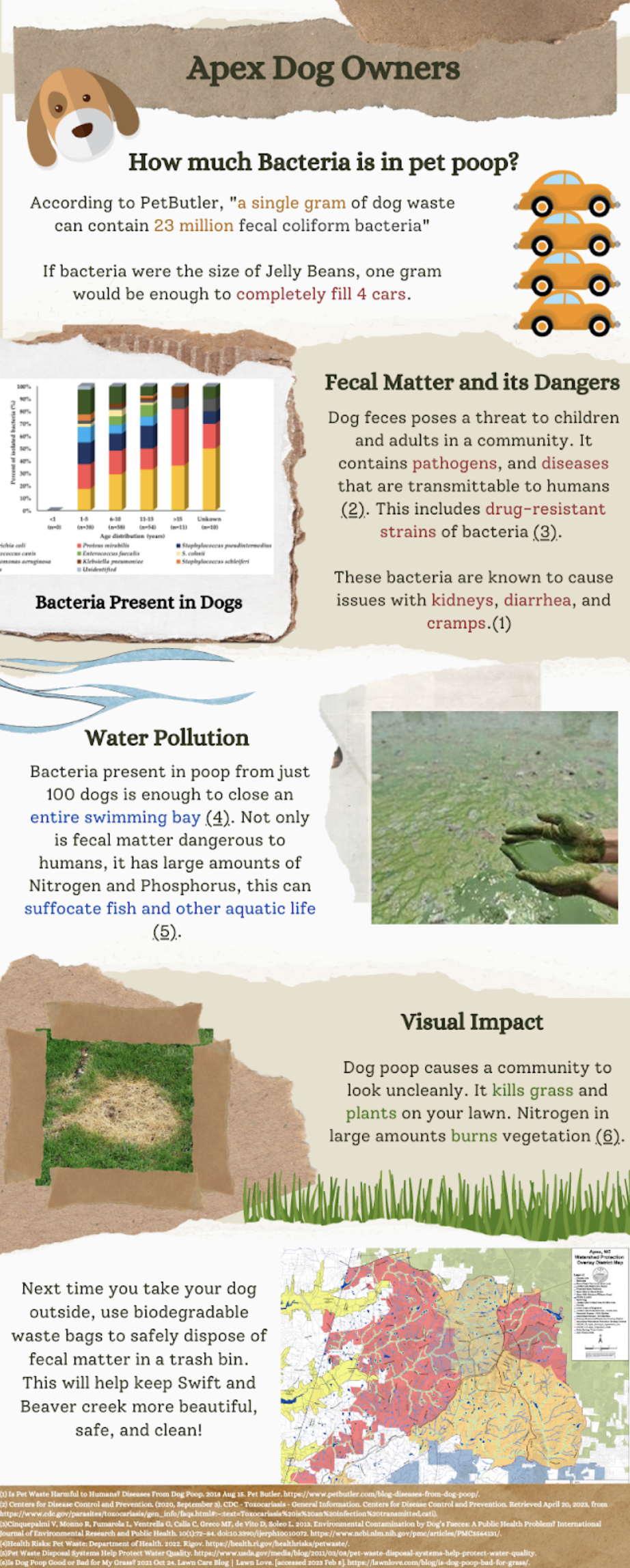 This story was submitted to CNR News by Gillian Abrams and Eli Typhina.